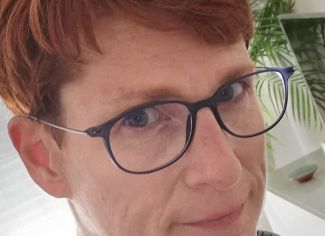 Speaker
Research director at the French atomic and alternative energy commission (CEA)
Marjorie Bertolus
Dr Marjorie Bertolus is research director at the French atomic and alternative energy commission (CEA). Her field of expertise is the atomic and multiscale modelling of materials under irradiation, in particular ceramic waste forms and nuclear fuels. She managed the project on basic research on nuclear fuels, composites and ceramics of the CEA Nuclear Energy Division from 2014 to 2019.
She is co-editor-in-chief of the Elsevier peer-reviewed journal "Nuclear Materials and Energy" and the president of the evaluation committee of the GENCI, the structure in charge of providing high-performance computing to the French academic and industrial research communities. She is also an honorary Professor of the Nuclear Future Institutes of the Bangor University.
She has participated in the coordination of several European projects and is a member of the management board of the Joint Programme on Nuclear Materials of the European Energy Research Alliance (EERA-JPNM). She is currently contributing to the preparation of a European partnership on nuclear materials. My organisation is CEA Commissariat a l'Energie Atomique et aux Energies Alternatives (French Atomic and Alternative Energy Commission).
My official title is CEA research director.
All Sessions by Marjorie Bertolus