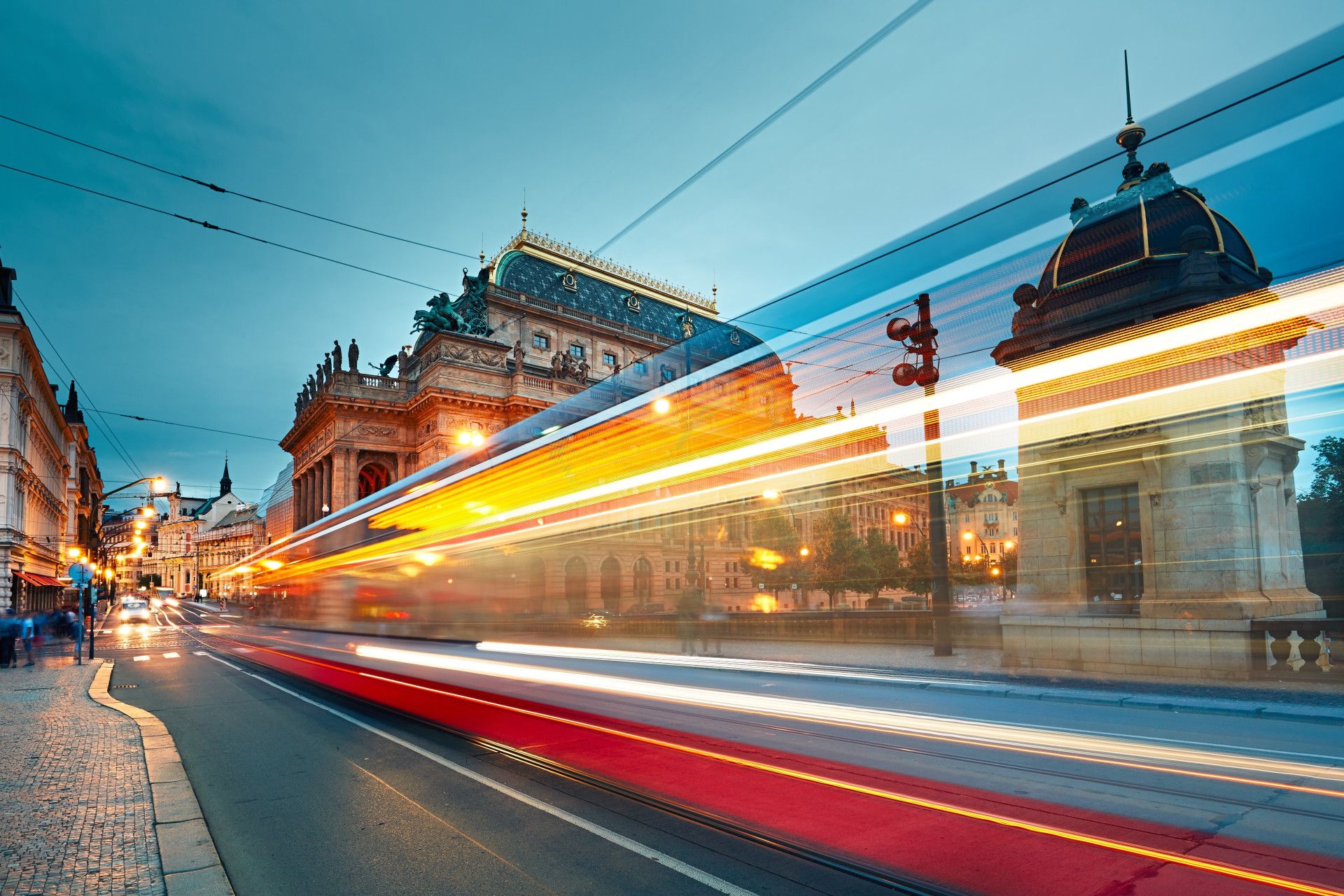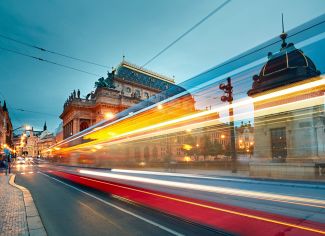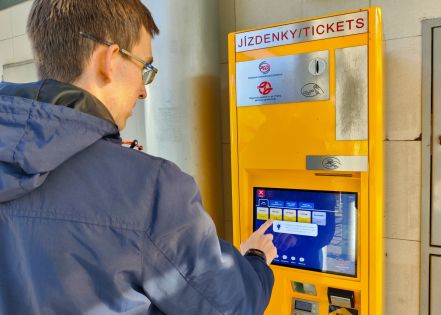 If it is your first time travelling to Prague, you will find this page helpful. Perhaps even if you have made number of visits to Prague and consider yourself an experienced traveller, you might learn a tip or two. Most importantly, Prague has an extensive public transport network that is rated as one of the best and most reliable in Europe. We definitely recommend using it! Cashless terminals for tickets are installed in all trams and metro vestibules.
Travelling by plane
Although the airport is operated by buses and not by rail, it is timely, reliable, and safe. You can see a step-by-step guidance on how to get from the airport to the city centre in this video by the local tour guide super-star Janek. Unlike Janek, to get to the venue you simply need to take the underground to the station "Českomoravská" on the yellow B line. A special bus line clearly marked "Airport Express" provides a direct connection between Prague Airport and the Main Railway Station with low-floor buses. However it departs only from the Terminal 1 (non-Shengen flights) building at exit F and does not stop at Terminal 2 (Shengen flights).
If you prefer to use taxi for your transfer, we recommend using one of the official services contracted by the airport. You can find more information here.
Travelling by train
When travelling by train you have the advantage of being dropped off directly in the city centre. From the Main Railway Station (Hlavní nádraží), you have the following public transport connections to get to the venue:
Take the tram no. 25 to station "Aréna Libeň jih", directly in front of the Venue
Take the underground and transfer to the yellow B line, destination "Českomoravská"
Take the S-bahn 7 to the station "Praha-Libeň". Don't forget to buy a ticket!
Of course, a taxi is an option as well. General advice is to agree on the price before the trip. Using Uber or a local app "Liftago" has advantage of transparent pricing. A reasonable price from the city centre to the venue should not exceed 500 CZK (20€).
Currency
Czechia may lie –⁠ as the locals like to say –⁠ in the heart of Europe, however it definitely is not a beating heart of the Eurozone. The Czech Crown (1€ ≈ 25 CZK) continues to be in circulation and although generally beloved, it is cause for headache for many travellers. Indeed, you should be cautious of rates when exchanging currecy or withdrawing cash from various ATMs. But don't worry, we've got you covered. Here's Janek again with the rescue in form of video tips.