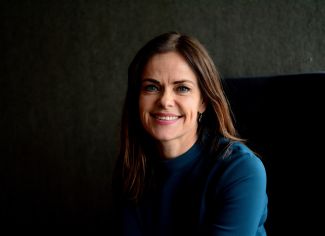 Speaker
Chief market developer SINTEF & Director EERA JP CCS
Marie Bysveen
Dr. Marie Bysveen (54) holds a PhD in Marine & Mechanical engineering from NTNU in Norway
in collaboration with INRIA in France. Bysveen has research experience from NTNU in the field of
environmental energy and transport technologies, in addition to several years in the oil & gas
business and energy consultancy.
Since 2006 she has been working at SINTEF Energy Research, where she has been involved in
a wide range of energy research, especially focusing on CCS, integrated energy systems,
bioenergy and smart sustainable cities.
In SINTEF, dr. Bysveen has been acting as Research Manager, Research Director, Executive
Vice President, Vice President Research, Senior Researcher and now Chief Market developer.
She has been a member of several European and National expert groups in the field of energy
related R&I, one of them being the highest-level Advisory Group for Energy (AGE), invited by the
European Commission to give advice on the field of Energy research priorities – and the
Innovation Fund Expert Group. She is the coordinator of the EERA Joint Programme on CCS
since several years, and in charge for the CO2 capture work on the SET Plan Implementation
working group 9.
She has been the coordinator and chair of the board of several large R&D projects within the field
of CCS, and centre director of the national Centre of Excellence within the energy field. She is
also at the national CCS program CLIMIT Program Board, appointed by the ministry. Bysveen
has been appointed a member of the FME NCCS Special Advisory Board and a board member of
NTNU Energy Transition (NETI).