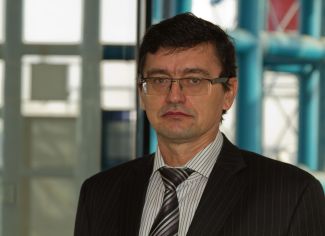 Speaker
Director of Association of Chemical Industry of the Czech Republic
Ivan Soucek
Ivan Souček held technical positions at Kaučuk, Unipetrol, and for several years served as CEO of Koramo. From 2002 to 2014, he held the position of Chairman of the Board of Directors and Chief Executive Officer at Česká rafinérská. In the field of education, since 2011 he has worked at the Institute of Economics and Management of Chemical and Food Industry at the University of Chemical Technology in Prague. He also worked briefly as a consultant at the petrochemical company ENA and subsequently as an advisor to the director and project manager at NIS in Serbia. Ivan Souček is also a member of the Supervisory Board of MERO ČR and Čepro, and a member of the Council of the Institute of Chemical Processes of the CAS. He is also an external professor at VŠCHT Prague.
As part of his publishing activities, Ivan Souček has co-authored a number of articles, presentations and lectures at domestic and international conferences in the field of polymer technologies, oil processing and transportation, development of petrochemical and refinery technologies, biofuels and alternative fuels, and economic aspects of the chemical industry. He has also co-authored 8 patents in the field of polymer technology and 7 book publications in the field of strategic mastering and investment management.
Ivan Soucek is one of the most respected experts in the petroleum and petrochemical industry with a focus on the CEE region. During his long career, he has been granted a total of 8 patents on polymer technologies in collaboration with other experts. He has also authored numerous articles on polymer technology, refining, biofuels, oil and gas developments, benchmarking and competition. He has also co-authored five books on project management, decision making and strategic planning, among other topics.
All Sessions by Ivan Soucek
Wednesday, 9 November 2022