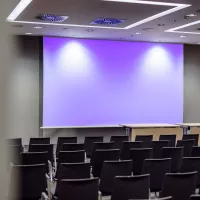 Českomoravská 2345/17, 190 00 Praha 9-Libeň
Hall C2 will host several parallel sessions.
Please use doors 16 through 20 to enter O₂ universum. All session rooms are accessible from Foyer C, located on the first floor. Please simply follow visual directions and assistance by hostesses and promoters on-site to get from the entrance to Foyer C. A cloakroom will be available for participants in the Foyer.